Our projects are supervised locally by volunteer partners in order to have constant exchange between Jump Start and the people involved in the project. Our project partners are people that we know and to whom the well being of our protégés is equally as important as for us. The cooperation is built on trusting to be able to make a difference together. Contractual agreements and regular communication certainty to our contributors that all funds we are entrusted with are used appropriately.
Cletus C. Olomy – Project partner for Anna
Olomy has accompanied Anna's and Julia's story from its very beginning. As he himself could only attend school due to the help of a generous German donor, it is a matter truly dear to his heart to supervise Anna. He knows how important good education is as a basis for the future. He and his family take care of Anna at times at which the boarding school is closed.
Eric Johnson Kyongo – Project partner for the football team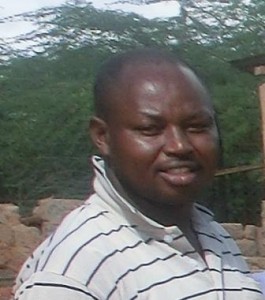 Eric has founded the football club in 2010 together with Rashid Salim in Taveta. He chairs the football club and trains the young players. Being the local initiator it is a big concern for him to support the dreams of his young players. Jump Start member Julia could convince herself of his dedication and the determination of the young team during a visit back in 2011.